Phantom Tollbooth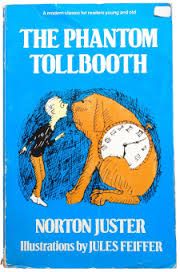 In the summer of 1990, I was asked by the Willoughby Fine Arts Association to write music for a childrens' play, "The Phantom Tollbooth". This childrens'play is quite witty, with many clever plays on words. The basic plot is that Milo (the main character) is very bored and goes into another world, in the tradition of Alice in Wonderland or C.S. Lewis's "The Lion the Witch and the Wardrobe".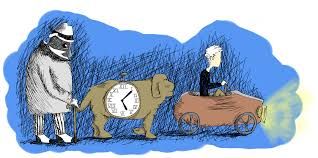 In the childrens' journey to find and guide rhyme and reason, back to the Kingdoms of Digitopalis and Dictionopalis, they meet many bizarre characters. It was my job to take the lyrics from the play and write music to the text of the libretto. There is a song about an 8 headed man, and also The Doctor of Dissonance who feels the cure for everyones problems is more noise. For all of these characters I had to construct the music with possible dance routines and costumes in mind.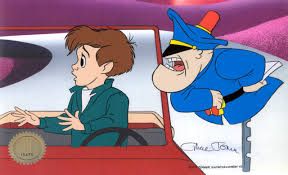 After the play was finished I had several theatres interested in performing my music to the play, including Playhouse Square
( 2nd largest theater district in USA) in downtown Cleveland. But as is often the case, it didn't quite work out. I loved writing the music for this play and writing for the theatre in general; I hope to do it again when an opportunity presents itself.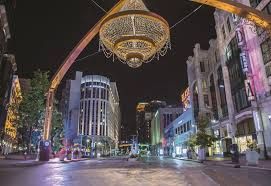 Below are sound samples with myself doing vocals and instruments and Theresa Schreik doing female vocals.If a theatre group would like to do these songs I could make a more produced bigger sounding backup Cd or I could supply lead sheets for musicians. This was a demo or arough draft. each song had a dance routine with it.I also have the abilty and experience from doing this to write new music for a prexisting play.
If interested  Contact me at dennycarleton@sbcglobal.net

 Below are Sound samples
 Below is a half hour radio program on my blog talk radio show,where I tell the history of my involvement in the play and where you can hear samples of the music